A&M System May Name Jay Kimbrough Interim Chancellor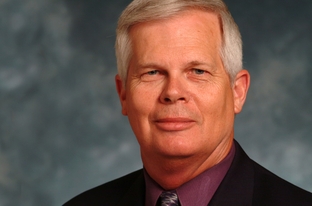 On Monday morning, the Texas Secretary of State posted a notice for a special meeting of the Texas A&M University System on Thursday for the purpose of appointing a deputy chancellor and an interim chancellor. The man for both jobs may be Jay Kimbrough, a former chief of staff to Gov. Rick Perry, sources tell the Tribune.
While nothing is final until the A&M regents vote on the matter, sources tell the Tribune that the deputy job will go to Kimbrough and he is likely to also take over the interim chancellor position until a replacement for outgoing chancellor Mike McKinney, who will step down on July 1, can be found.
"Jay Kimbrough and I have been friends for a long time and I think he'll do a good job as the interim," said McKinney, who also formerly served as Perry's chief of staff.
Most recently, Kimbrough, known as a go-to guy for troubled agencies, has been overseeing an overhaul of the Texas Department of Transportation. His resume also includes taking over as conservator of the scandal-plagued Texas Youth Commission in 2007. "I've never really heard him get into really partisan issues," said state Rep. Joe Pickett, D-El Paso. "He's always just been given a project: clean up this, look at that."

That's one of the reasons Pickett and others recommended Kimbrough for the job at TxDOT. "He's just very, very direct, holds no punches, calls it like he sees it," Pickett said.

Upcoming Events
Information Re: The 84th Legislative Session
What's New?