House Passes Outcomes-Based Higher Ed Funding Bill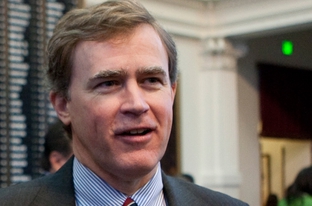 A bill allowing a chunk of funding for colleges and universities to be dedicated to "outcomes-based" funding passed through the House today and is headed to the Senate.
Currently, public funding for institutions is allocated according to the number of students that enroll at the beginning of a semester. House Bill 9 by House Higher Education Chairman Dan Branch, R-Dallas, would allow the state to tie a portion of that funding to outcomes such as graduation rates.
The bill is vague on some of the specifics, such has what percentage of the funding should be outcomes-based or precisely which outcomes should be rewarded. Such decisions are largely left to the discretion of the Texas Higher Education Coordinating Board, which — like Gov. Rick Perry — supports the concept.
HB 9 has received opposition from groups such as the Texas Faculty Association. They have expressed concern that it will create a need for institutions to boost graduation rates "by any means necessary," such as lowering standards and course requirements.
"I definitely think there's a lot of merit on the bill that is before us," said state Rep. Donna Howard, D-Austin, from the floor, "But in light of our current budget I have concerns about moving towards outcomes-based funding at this time, especially if it's incorporated into funding formulas."
It cleared the lower chamber with a vote of 118 to 22.