In Deal, Lawmakers Reduce Cuts to TEXAS Grants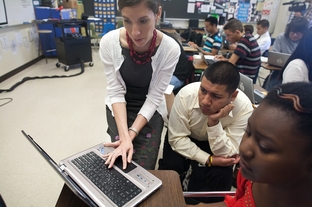 A proposal adopted by the Legislature's budget conference committee Thursday would provide funding for TEXAS Grants — the state's main source of higher education aid for financially needed students — for about 33,100 incoming freshmen. That's far less than the estimated 53,000 graduating high school seniors who would qualify for the grant, but substantially more than the budget originally approved by the House.
"It's terrible and it saddens me, but it couldn't been worse. It could've been much worse," said Senate Higher Education Chairwoman Judith Zaffirini, D-Laredo, in reference to the House's initial proposal to eliminate funding for all freshman students. "We strive to enhance access and to facilitate affordability of higher education. So when TEXAS Grants are not funded fully, there is a dampening of access to higher education and certainly there is a diminishing of higher education. So basically it's a giant step backward in terms of closing the gap."
State officials also say that the 44,200 students who already receive state aid can count on TEXAS Grants being available to them until they graduate, provided they still meet the eligibility requirements.
Just last week, it appeared the TEXAS Grants could be a casualty of the state's budget woes. Students around the state have been putting their future plans on hold as they wait for colleges and universities to finalize their financial aid offers, something the institutions had been cautioned to hold off on until the Legislature could give a clear indication of its spending priorities.

Upcoming Events
Information Re: The 84th Legislative Session
What's New?