Survey Says Texans Want More Efficiency in Higher Ed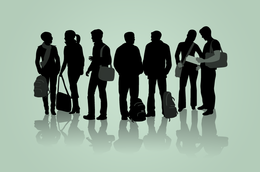 A new survey commissioned by the Texas Public Policy Foundation, a conservative think tank, finds that 80 percent of Texas voters believe that colleges and universities could be run more efficiently than they are now.
Only 5 percent of those surveyed did not think it was possible for universities to spend their money more wisely. This comes at a time when universities, anticipating massive budget cuts in the upcoming cash-strapped legislative session, are already looking for ways to get better results with less money to spend.
The telephone survey of 800 registered voters was conducted on Nov. 7-9 by Austin-based Baselice & Associates. It has a margin of error of plus or minus 3.5 percent.
Voters surveyed were also clear about which functions they think should be preserved in the wake of cuts. Classroom instruction proved more precious than research, with 87 percent saying "educating students to prepare them for fruitful careers" is the most important role of the university, as compared to 6 percent opting for "conducting research led by professors to create knowledge."
Respondents were asked to rate their preferences for how colleges should handle cuts. Most, 53 percent, listed reducing administrative overhead as their first or second choice. The least popular options were raising taxes or, worse yet, tuition. Such options were respectively favored by 10 percent and 6 percent of respondents.
According to Justin Keener, vice president of policy and communications at the Texas Public Policy Foundation, "The results give lawmakers and university officials clear marching orders for how Texans want them to address budget shortfalls and rising tuition costs." That order, he says, is to "put our students first and cut higher education overhead."